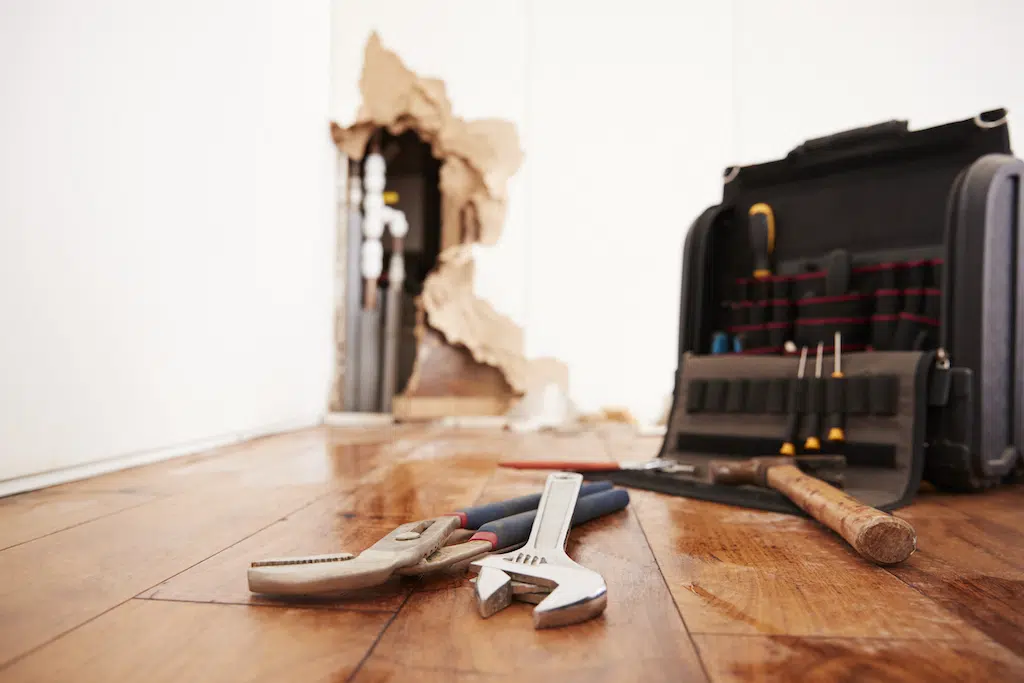 Clearly Plumbing, Heating & Drainage
Emergency Flood Response
The frequent heavy rains in Vancouver mean that any imperfection in your drainage systems will soon be exposed, probably at the most inconvenient time. Dealing with an emergency flood is never a good thing.
However, at Clearly Plumbing & Drainage, we are experts at dealing with flooding problems quickly & effectively and will respond fast to eliminate the problem, minimize damage & set up your drainage to keep your home and business flood-free. Speak to local plumbers no for emergency flood response.
Our employees are the fastest in your area, and everyone on our team is licensed and insured.
We deal regularly with commercial and residential clients.  We have over two decades of combined experience in addressing all types of flood problems and installing drainage systems that work.  Our years of experience mean we can identify the real problem quickly and stop floodwaters from causing more damage.
Whether the issue is a clogged drain or sewer pipe, damaged drainage tile or damaged drainage pipes, a sewer clog,  sump pump failure, or drainage that has been damaged or has just reached the end of its lifespan, we will find and diagnose your problem.  When necessary, we have top quality drain cameras to get a look at exactly what the problem is so we don't have to waste time with guesswork. Find plumbers near me now!
The team at Clearly Plumbing will address identify the problem, clean, replace and install perimeter drain tile or new drainage pipes as required, and inspect other areas that may be a problem in the near future, including indoor & outdoor drainage and sump pump repairs.   We can also inspect your sewer connection & system and repair or address any maintenance issues.
We finish your repair job fast and on budget. We work hard until the job is done and never leave a mess behind. You'll get quality work, fair prices and top-notch customer care. Everyone benefits from uniform pricing with us because we believe in fair business practices.
How do you prevent floods?  Here is our recent summary of some common causes of flooding in homes and businesses.
Flooded Basement & Wet Yard Problems
We'll find your problem, fix it fast and let you get on with your day. We will inspect your system and pinpoint any problems, indoors or out. You never need to see us a second time for the same service.
We find and repair problems like basement or yard floods, slow indoor or outdoor drainage or sump pumps.  We can set up regular maintenance programs such as annual drain cleaning or replaced ageing drainage materials with new materials.
Our technicians have the tools needed to fix a broken water line, or a clogged drain or sewer pipe.   If you need a plumber on-site for a sewer inspection, we do that too. No job is too big to handle or too small for us. Call a plumber on-demand now!
Talk To An Experienced Professional
At Clearly Plumbing, we regularly deal with emergency flood situations in Vancouver, Burnaby, Coquitlam, New West, West & North Vancouver, Richmond, Surrey, Port Coquitlam & Port Moody. Connect with Vancouver plumbers now for help!
You'll save time and money when you call us. We make your job a priority so you can get back to work. Our reputation is built on reliable service.