Drain Repair & Cleaning Service
Drain Cleaning Service Vancouver, Burnaby and Coquitlam
 At Clearly Plumbing & Drainage, we are drain cleaning and drainage specialists.
Whether you have a difficult clog that won't clear, a sink backup, a basement or house flood, need your drainage tile cleaned or repaired, or need new drainage systems installed.
At Clearly Plumbing & Drainage, we have the latest equipment and technology, and the skilled team to ensure the job is done right the first time. Speak to local plumbers now!
The Lower Mainland certainly has its drainage challenges.  From invasive tree roots, rotting leaves and shifting rocks, to critters making nests in perimeter drains, we have seen it all.  We have seen it all.  A lot of Vancouver's plumbing and drainage was installed decades ago before today's high installation standards and not always to a high standard.
At Clearly Plumbing, we know the Lower Mainland. Whether you have drainage in Richmond that is below the water table or are fighting off large tree roots on steep slopes in North or West Vancouver, we have dealt with the challenges and have solutions.  We regularly work in Burnaby, Vancouver, Richmond, New Westminster, Coquitlam, Port Coquitlam, Port Moody, West & North Vancouver, Surrey, and the Fraser Valley.
Clearly Plumbing & Drainage
Drain Cleaning Services
Our Top Drainage Cleaning Services Include
Learn how to fix a dripping faucet which is a common bathroom leak. For harder tasks like clogged drains contact Clearly Plumbing in Vancouver, Coquitlam.
Drainage camera inspection services for clogged drains and pipes in the greater Vancouver area including Burnaby and Coquitlam.
Clogged pipes drains and sewer problems can be solved right away. A thorough Drain Cleaning will put your worries behind you. Call Clearly Plumbing Now!
At Clearly Plumbing, we have years of experience dealing with Emergency Flood calls, Fast, Expert, Effective Response repairs before more damage is done.
Keep your Perimeter drainage clear of debris and flowing freely, a clogged perimeter drain can cause flooding and damage, call Clearly Plumbing now!
Sump Pump repair, inspection and installation in Vancouver, Coquitlam and Burnaby BC. Trust the local plumber experts at Clearly Plumbing and Drainage.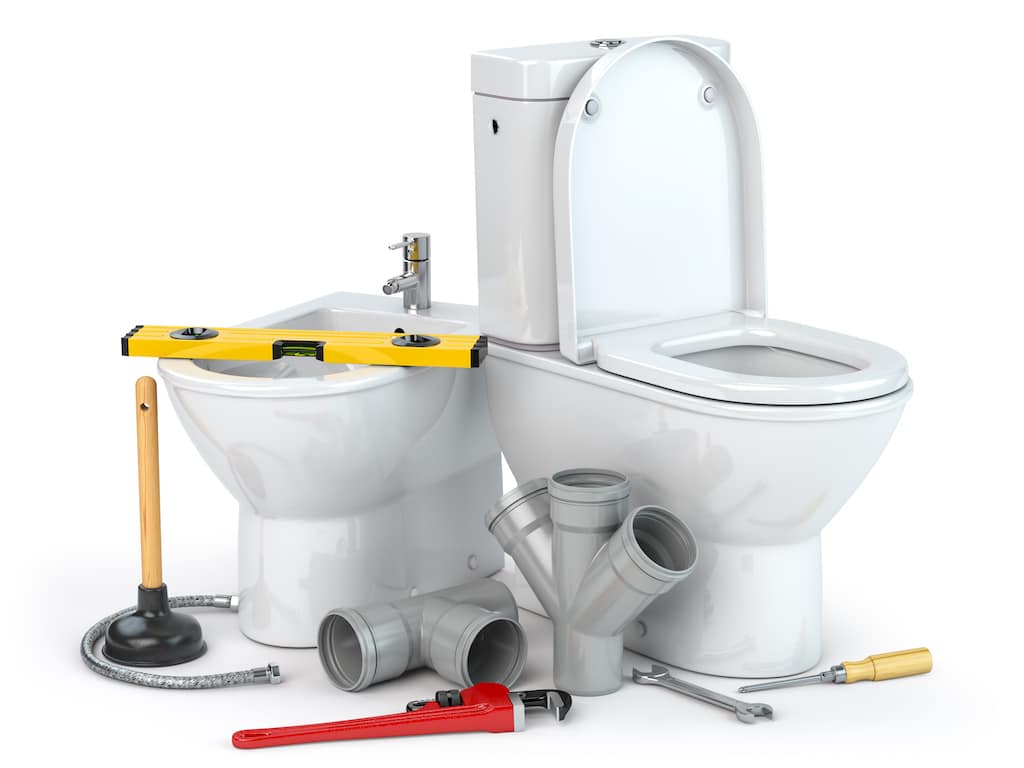 If for some reason you do have a clogged toilet and you can't get it to flush. We can send someone out to snake the drain and remove the blockage. Call us for bathrooom or sink drain cleaning and clogged drain issues in your toilet and your pipes.
Drain Cleaning Service Vancouver, Burnaby and Coquitlam
Drain Repair, Drain Inspection & Drain Cleaning Service
In the Vancouver area, we sometimes get large storms and rainfall amounts that test even the best-installed drains.  We will definitely get rain.  Regular drain cleaning services and inspection can prevent the need for emergency plumbing services and ensure your drains are ready to run smoothly when needed.
Talk to our team about a regular, seasonal inspection. This is highly recommended for industrial and commercial buildings that cannot afford downtime, and strata corporations that want to keep their expenses predictable.
Our Top Drainage Cleaning Services include:
One of the biggest advances in Plumbing Technology is the drain camera. Plumbing-Drain Cameras are perfect for both regular inspections or finding out exactly where and what the problem is when there is a clog or blockage. This is a valuable advancement in the ability to inspect drain pipes. We can even search for lost valuables such as jewellery.   This non-destructive testing method is invaluable, particularly for older homes and buildings that have drain pipes made of cast iron or vitrified clay.  Video Drain Inspection makes Drain Cleaning and Unclogging Drains much easier and faster. The plumber and property owner or manager are able to see (on a high-resolution video screen) what is going on inside the drainage pipes, and exactly what the problem is without the guesswork of the past.
Video inspection allows plumbers to see inside the pipes and thereby determine the best method of eliminating blockages. Drain inspection cameras are elaborate devices that include lights, swivelling camera heads and sometimes even lasers to accurately measure distances within the drain pipes.
At Clearly Plumbing, we have the latest in drain and plumbing video technology available so that we can quickly identify your problem and fix it, saving time and money.  Video inspection isn't cheap, as the equipment costs thousands of dollars, but the results justify the expense when a below-ground blockage has occurred. Referred to as a PIG, or pipeline inspection gauge.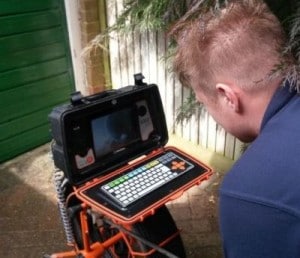 Drain Repairs the right way
Using video inspection to determine the true nature of a clogged drain may save a lot of money if the blockage can be cleared with such tools as a rotating cutter instead of having to replace the entire length of the drain pipe. Also, a video inspection reveals the overall health of underground pipes and even the materials those pipes are made of. This is important as some drains have been found that consist of different types of pipe and without actually seeing it you would never know.
Whether a camera is necessary or not, the next step is to repair the drain. Clearly Plumbing will work with you to ensure that the repairs are done in a timely manner that minimizes the impact on your current plumbing and property as much as possible. We can go over the potential solutions and work with you to come up with a quote and work plan that suits your budget and causes minimal disturbance to your regular day and your property. Call plumbers near me now!
If the problem doesn't require immediate repair, the customer can have a digital file of the video inspection.
Other Uses for Video Plumbing Inspections
In addition to identifying blockages and breaks in drains, video plumbing inspection can help in locating lost items, such as valuable jewellery, that have been accidentally flushed down a toilet.
Clearly Plumbing services across the lower mainland call for: Vancouver plumbers, plumbers Coquitlam, plumbers Surrey plumbers Burnaby and we work across the lower mainland to fix your clogged drains. If your Vancouver-area home or business is experiencing slow drainage, or something valuable has been lost down a drain, call Clearly Plumbing and Drainage for a video plumbing inspection. Contact Clearly Plumbing now!
Learn  more about our plumbing and drainage services like:
Call the Drain Cleaning Service Experts for all your drain installation, inspection, maintenance & repair needs. Clearly Plumbing & Drainage also offers emergency plumber services as a 24-hour plumber for clogged drains.  
Contact Clearly Plumbing Now for Immediate Service